MISSION:

Cover COVID safety protocols using Tom Cruise Movie Gifs
Thanks to his now infamous rant on the set of Mission:Impossible 7, we all know how passionately Tom Cruise feels about COVID protocols. Well, it appears, Tom has been sprinkling his safety advice into his movies for decades. It's almost as if he knew this whole ordeal was coming!
To help you remember how to stay safe on film sets, we've compiled a list of Tom's rules to abide by to remain COVID safe and to avoid angering the boss during your next day on set:
TOM'S RULES FOR STAYING SAFE
Practicing social distancing is absolutely imperative.
Wear your mask and PPE at ALL times on set.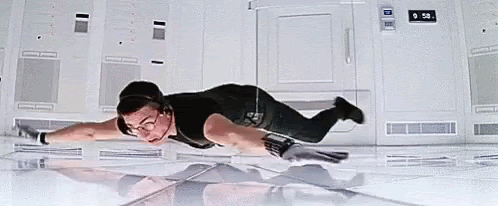 Try not to touch any surfaces unnecessarily.
If you touch any communal surfaces, wash your hands immediately.
If you start feeling ill in any way, quarantine yourself away from everyone.
And remember, there's always a Covid Compliance Officer nearby to keep you in check...
While we may be being comedic (or attempting to be) here, if you find yourself shouting this at the screen…
You can access our full, humor-free Orange Robot COVID-19 safety protocols on our website HERE.
Well, this has been fun, hasn't it?! At the top of the page, we said our mission was to cover Covid safety protocols using Tom Cruise gifs...and to that we say: